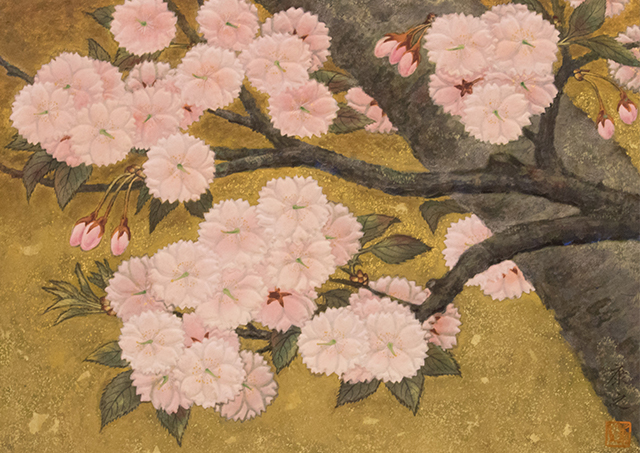 Nagato's sensibility gives birth to a new form of Japanese painting
Nagato's paintings, in addition to traditional Japanese painting techniques, use a mixed technique of his own creation.
His historical paintings to date include Japanese architecture designated as a cultural properties, Western European architecture, traditional bird-and-flower paintings, and paintings of warlords.
He aims to fuse the two contradictory sensibilities of "classical Japanese sensibility" from before the Edo period and the "modern Japanese sensibility" that was changed by Westernization.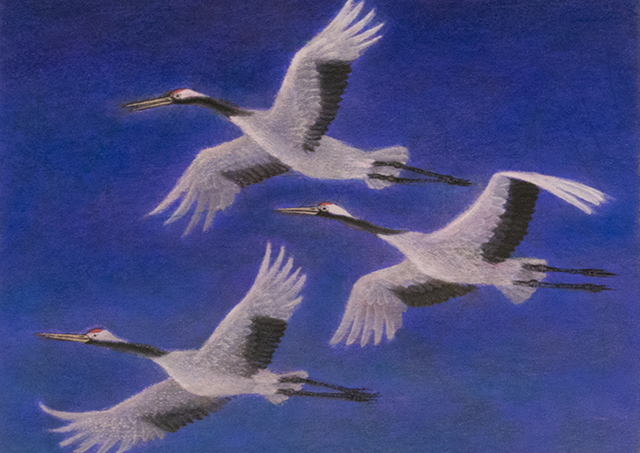 Original mixed technique paintings that form a complete whole
Japanese painting materials and western painting materials are harmoniously mixed together, and he simply paints what he feels.
The paintings that are brought to life in this way use watercolor and oil paints, materials that are not usually blended together, in a multilayered way, breathing new life into them.
He is creating new and original Japanese paintings through the pursuit of new materials and the creation of paintings that emphasize the safety of discoloration.